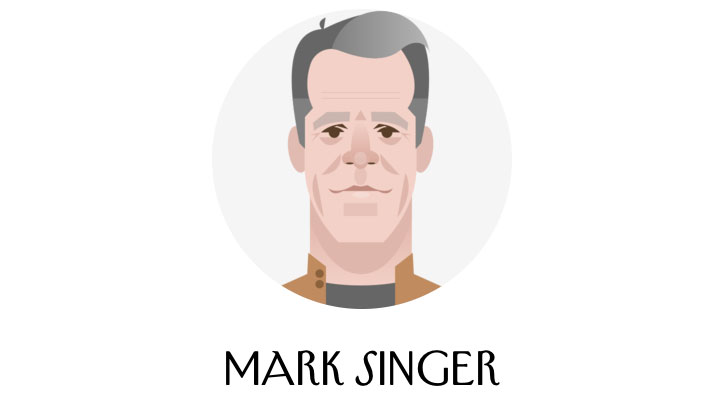 "Someone's Lying—The Press? The President?"
What in the World is Going On and What Can Be Done?
12:00pm, Tuesday, Feb. 13
Congregation B'Nai Emunah, 1719 South Owasso, Tulsa
Reservations required. Boxed lunches will be available for $10, but must be ordered in advance.
For Reservations, call 918-660-3494 or email to Rodger Randle at randle@ou.edu.
Plenty of free parking is available in front of the B'Nai Emunah entranance on Owasso.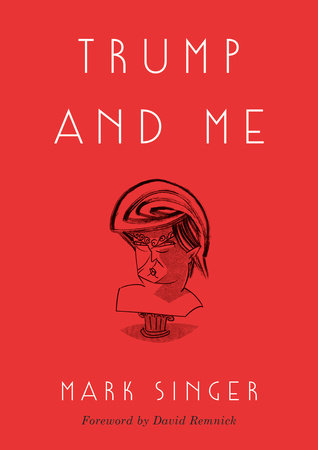 Mark Singer has been a staff writer at The New Yorker since 1974. He has contributed hundreds of Talk of the Town stories and scores of Profiles and reporting pieces. In the fall of 2000, he revived the U.S. Journal column in the magazine, a monthly feature that was written by Calvin Trillin from 1967 to 1982.
Singer's account of the collapse of the Penn Square Bank of Oklahoma City appeared in The New Yorker in 1985 and was published as a book, "Funny Money," that same year. In 1989, he published "Mr. Personality," a collection of his reporting from The New Yorker. In 1996, Singer published "Citizen K: The Deeply Weird American Journey of Brett Kimberlin," which originated as an article in the magazine. His other books include "Somewhere in America" (2004) and "Character Studies" (2005), both collections of articles that originally appeared in The New Yorker. His most recent book is "Trump and Me" (2016).
Singer is a native Tulsa and currently lives in New York City.


Notes from his publisher, Penguin Random House, about his book on Trump...
Ever since Donald Trump entered the presidential race—in a press conference attended by paid actors, in which he slandered Mexican immigrants—he has dominated headlines, becoming the unrestrained id at the center of one of the most bizarre and alarming elections in American history.

It was not always so. In 1996, longtime New Yorker writer Mark Singer was conscripted by his editor to profile Donald Trump. At that time Trump was a mere Manhattan-centric megalomaniac, a failing casino operator mired in his second divorce and (he claimed) recovering from the bankruptcy proceedings that prompted him to inventory the contents of his Trump Tower home. Conversing with Trump in his offices, apartments, cars, and private plane, Singer found himself fascinated with this man "who had aspired to and achieved the ultimate luxury, an existence unmolested by the rumbling of a soul."

In Trump and Me, Singer revisits the profile and recounts how its publication lodged inside its subject's head as an enduring irritant—and how Singer ("A TOTAL LOSER!" according to Trump) cheerfully continued to bait him. He reflects on Trump's evolution from swaggering buffoon to potential threat to America's standing as a rational guardian of the world order. Heedlessly combative, equally adept at spewing insults and manipulating crowds at his campaign rallies, the self-proclaimed billionaire has emerged as an unlikely tribune of populist rage. All politics is artifice, and Singer marvels at how Trump has transfixed an electorate with his ultimate feat of performance art—a mass political movement only loosely tethered to reality.

Copies of "Trump and Me" will be available for purchase, thanks to Magic City Books, and Mr. Singer will be happy to autograph and dedicate any books purchased at the luncheon.
This event is Co-Sponsored by Congregation B'Nai Emunah,
the OU Center for Studies in Democracy and Culture,
and BookSmart Tulsa.


Please be our guest at future events sponsored by the
ou center for studies in democracy and culture
Send us an email to randle@ou.edu and we'll add you to our invitation list!