The Tulsa Studies

Join us as we explore our city...

...looking for clues in the everyday scenes around us that will tell us stories of the Tulsa we used to be and how we became that city that we are today.

...searching the city for signs of new cultural developments, and changes in the urban landscape, that reveal changes unfolding now that will more the contours of future Tulsa.

...taking a special look at the role of the automobile in re-forming the geography of our city and altering the nature of community in Tulsa and how it functions,

Our approach is based on observation.
Our goal is to discover meaning in what we see.


Prof. Rodger Randle, Center Director
The Tulsa Studies are divided into four collections....

Our Past Is Still Present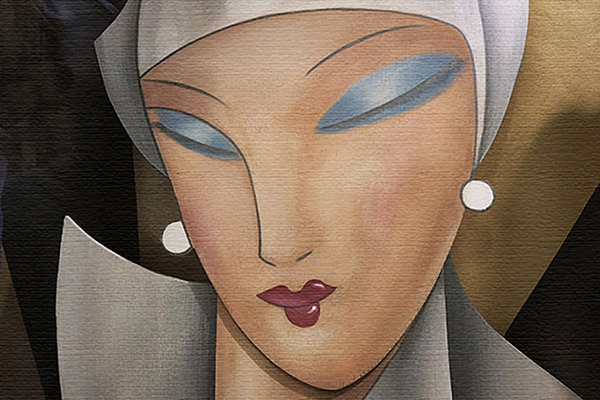 Tulsa is still a young city and we are surrounded by reminders of key periods of our past. Each of these periods was a step towards our cultural formation as a city. These relics of pur past tell stories, and in this collection we look at the what they reveal about how we became modern Tulsa.
Click here
for the full selection in this collection.
Le Flâneur
"Flâneur" is a French word to describe the urban wanderer, the stroller observing the city and its people. This collection of visual essays is based on what I see in Tulsa as I walk, or drive, around the city. I'll always be looking for the things in the city that stand out because they define who we are today, or who we are becoming. Even small things, even whimsical topics like graffiti, mey be heavy with meaning once carefully studied.
Newest addions to this collection:
Click here
to go to the full catalogue of this collection.
The Car and the City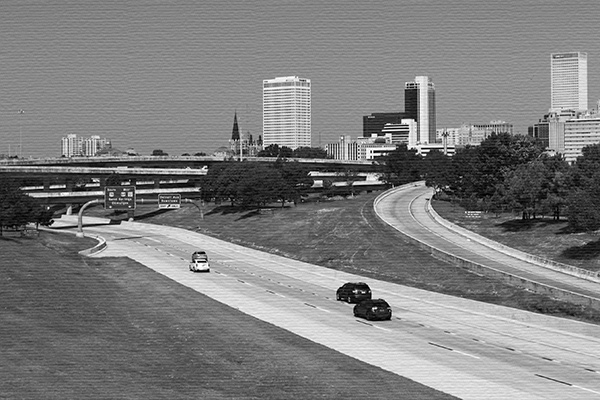 Tulsa was once a collection of neighborhoods and villages. It was a walkable world, just as towns and cities had been since the early days of civilization …but the automobile fundamentally changed us. We were once a New York on a small scale, but we became an imitation of Los Angeles. Why this happened and how it changed us is discussed in this collection.
Click here
to go to this collection.
A Tulsan Abroad
Tulsans have always been travelers, and the petroleum industry made us internationally connected at an early stage of our life as a city. When Tulsans travelled abroad,
how did they interpret what they saw? What did they learn? What did they bring home?
We look for answers to these questions in this collection, using my own personal experiences as an example of a Tulsan's travels and their impact.
Click here
to go to this collection.
Recent Activities:
The Oklahoma Legislature:The Women's View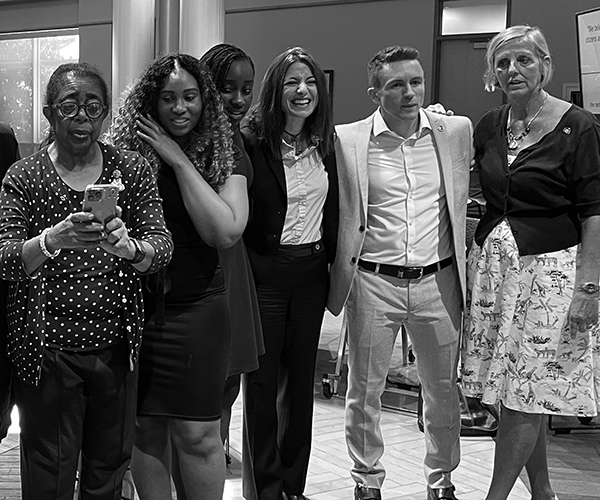 What is it like to serve as a member of the Oklahoma Legislature if you are a woman? To asnswer this question we brought a freshman Senator, Jo Anna Dossett, a retiring House member, Carol Bush, and a former Senator who was first elected twenty years ago.
In this photo, our program participants are seen with members of a diverse delegation of British citizens visiting the United States as guests of the State Department who joined us as guests of the Center for the luncheon.
Click here
to go to our full list of recent events.
Recent Activities:
A Conversation about Gun Violence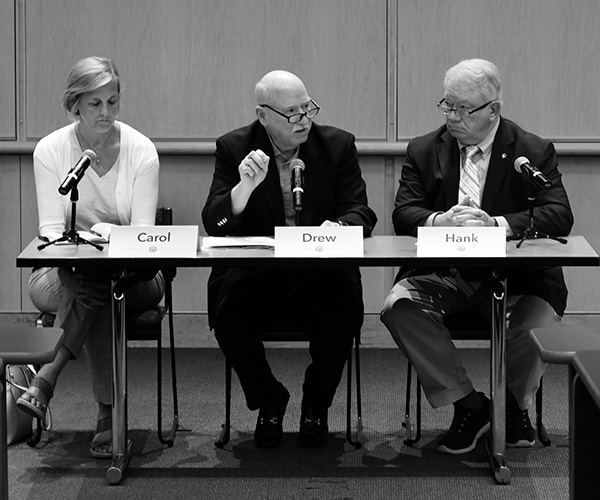 Following the shooting at the St. Francis medical complex in Tulsa, the Center organized a "Concersation about Gun Violence." Over one hundred people showed up on short notice. We plan this as the beginning of a series of programs to explored causes and solutions to the increasing number of mass shootings in America.
In this photo, Drew Diamond, former Chief of Police of Tulsa; Hank Knight, former Chaplin of the University of Tulsa; and, the Hon. Carol Bush (R-Tulsa), member of the Oklahoma House of Representatives.
Click here
to go to our full list of recent events.
Recent Activities:
Dr. Sam Perry: White Christian Nationalism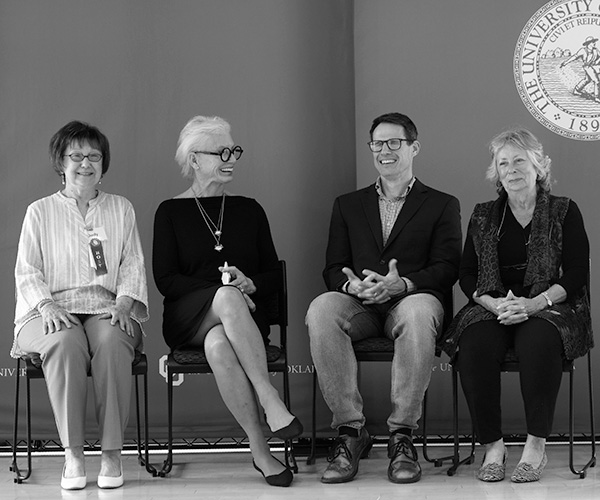 OU professor Sam Perry, author of "The The Flag and the Cross: White Christian Nationalism and the Threat to American Democracy", just published by the Oxford University Press and co-authored with Yale University professor Philip Gorski, reviewed the findings of the studies that were the subject of the book.
In this photo, Dr. Perry chats with event volunteers Judy King, Candace Frates, and Donna LaDuke.
Click here
to go to our full list of recent events.
Recent Activities:
Lord Dunrossil: visit to tulsa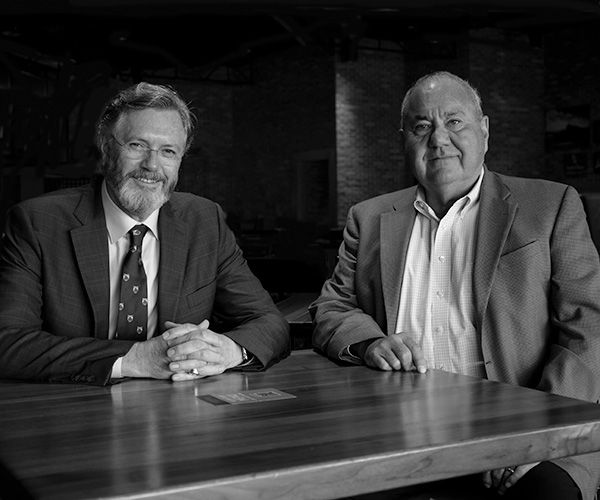 Originally scheduled for a luncheon speech sponsored by the Center and the Tulsa Historical Society that had to be cancelled, Lord Dunrossil nevertheless found time to meet with Oklahomans during his visit and to participate in the opening program of the Living Arts' exhibit, "Chiefs, Clans, and Kin".
In this photo, Lord Dunrossil is pictured with Geoffrey Standing Bear, Chief of the Osage Nation.
Click here
to go to our full list of recent events.
Recent Events:
Dr. Robert Donaldson: "Russia and Ukraine: What Next?"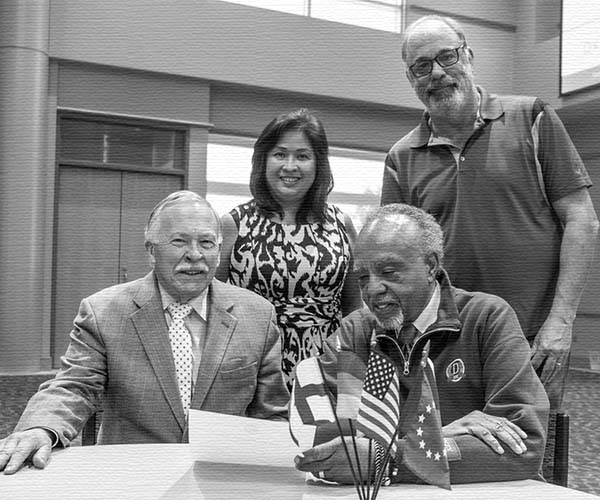 Tulsa author Clifton Taulbert (seated right in the photo above) reviewing notes from Robert Donaldson's speech (seated left), while Julia Kwok and John Bell wait to chat with Donaldson.
In the video clip below, we see some of the 200 guests that filled Founders Hall on the OU-Tulsa campus to hear Dr. Donaldson's talk.
Click here
to go to our full list of recent events.
A NOTE ABOUT OUR EVENT SCHEDULES...
After reducing our schedule due to the coronavirus, and halting the schedule because of the omincron varient, we have now resumed programing our activities. Details of activities so far for the Spring 2022 semester (and the Fall 2021 semester) are available on our Events page.
The first large luncheon event since re-opening was Dr. Robert Dolnadson's talk on March 16.
The Center held two events in December:
The first December event was a small luncheon for community leaders with OU-Tulsa President, Dr. James Sluss. Over a dozen people gathered in one of our "salon" style small events that we have introduced since the coming of covid. Dr. Sluss talked about challenges facing higher education, and also provided the guests with insights into new research developments in his academic area of electrical engineering.
The second was a luncheon in Oklahoma City for the Rt. Hon. Penny Mordaunt, British Minister for Trade Policy. The Minister was accompanied to Oklahoma City by Consul General Richard Hyde from Houston and by staff from the British Embassy in Washington, as well as staff from her London office. The luncheon was held in the Board Room of the Oklahoma Historical Society, and guests included Brea Clark, Mayor of Norman, Dr. Debbie Blanke, Senior Vice-Chancellor for the Oklahoma State Regents for Higher Education, Pam Pollard, Republican National Committeewoman from Oklahoma, Rep. Andy Fugate (D-Del City), Sen. John Montgomery (R-Lawton), Vicky Gourley, publisher of Oklahoma City's
Friday
newspaper, and former Oklahoma Gov. David Walters, among others.
(The Center is the home of the British Honorary Consulate in Oklahoma, and assisted with the organizing of Minister Mordaunt's visit.)
MEET OUR DISTINGUISHED COUNCIL OF ADVISORS
international
Rt. Hon. Henry McLeish, Dra. Pura Fernández Rodríguez, Dr. Zidane Zeraoui, Anthony Perry, Prof. Dr. Syed Muhammad Awais, M.D., Hon. José Carlos Rassier, Dra. Renata de Melo Rosa, Hon. Héctor Hugo Rotela, M.D.
National
Dr. Moussa Blimpo, Carol Robertson Lopez, Oliver St. Clair Franklin OBE, Danny L. McDonald, Sherman Banks
oklahoma
Interim OU-Tulsa President James Sluss, Dean Scott Fritzen (OU College of International Studies), Hon. Carol Bush, Clifton Taulbert, Ronny Altman, Dr. Dyal Meshri, Hon. Meloyde Blancett, Enrique Villar-Gambetta, Hon. Jane Wiseman, Moisés Echeverría, Hon. Judy Eason-McIntyre, James Dunn, Hon. John Kennedy, Dr. Wesley Long, Hon. Carol Bush, Hon. Curt Glassco, Lou Kerr, Connie Cronley, Dr. Rico Buchli, Jayne Reed, Charles Garrett, Dr. Barbara Bucholtz, Hon. Dave Rader, Ross Swimmer, Charlotte Schuman, Hon. Jo Anna Dossett, Hon. John Montgomery, Dr. Thomas Bennett
For biographical information about the members of the Council of Advisors, click here.
final notes
The seal of the Center for Studies in Democracy and Culture depicts the island of Rokovoko at sunset.
The motto of the Center is "Klaatu Barada Nikto".






The Center for Studies in Democracy and Culture

Director: Prof. Rodger A. Randle.
Email: randle@ou.edu, Telephone: 1-918-779-5713
University of Oklahoma Tulsa, 4502 East 41st Street, Tulsa, Oklahoma 74135-2512