OUR PURPOSES
The Center for Studies in Democracy and Culture exist to serve faculty, staff, and students of the University of Oklahoma, as well as the Tulsa area community. It was created over a decade ago on the OU-Tulsa campus. The Center is not an academic program, but rather is a resource that promotes global connections by the OU-Tulsa campus and involvement of Oklahoma citizens in important contemporary issues.
To achieve our objectives, we have developed a great variety of activities over the years. Most visible to the Tulsa area community are the public events we sponsor. These events are free and open to the public. You are invited to participate ...send an email to the Center Director at randle@ou.edu and let him know that you would like to be included on our invitation list, or call 918-660-3494.

examples of programs organized and sponsored by the center
Our speakers during the past year have included notables from the OU academic community, such as Dr. Kyle Harper, the OU-Norman Provost, and Dr. David Wrobel, OU Dean of the College of Arts and Sciences, but have also included academics from other institutions. For example, 2018, we sponsored programs on both the Tulsa and Norman campuses featuring Dr. Mark Langevin, head of the Brazil Initiative at George Washington University.
We have also welcomed diplomats from the United States Department of State and from foreign countries. In 2017 we hosted the Ambassador to the United States from Afghanistan for activities on both the Norman and Tulsa campuses. Henry McLeish, a former member of the British Parliament and head of the government of Scotland, has been an annual visitor.
We have also presented authors such as Clifton Taulbert ("Once Upon a Time When We Were Colored", and a dozen other books). Taulbert was our 2018 featured speaker for Black History Month. His talk was followed on subsequent weeks by a series of workshops on diversity issues in Oklahoma.
Local Oklahoma political leaders that have appeared on Center programs have included the mayors of Oklahoma's two biggest cities, plus judges, legislators, city council members, and others.

collaborations between the center and other oklahoma organziations
We continue to participate in a number of collaborations within Oklahoma, such as the work we we organizations such as the Tulsa Global Alliance. We have also worked together on projects with Tulsa Community College, the Oklahoma Historical Society, BookSmart Tulsa, as well as many other groups.
We also frequently organize events in cooperation with other organizations. For example, the Center sponsored several talks by Adm. William Crowe in Tulsa, and these were organized in cooperation with the University of Oklahoma International Programs Center on the Norman campus. Adm. Crowe was a former Chairman of the Joint Chiefs Of Staff and former Ambassador to Great Britain. A speech given by Prof. Gideon Biger of Tel Aviv University on the subject of future borders between Israel and a Palestine state was made possible through support of a local Tulsa Jewish organization (this talk is available in audio format from our podcast list at the iTunes store and can be downloaded to your iPad or iPod, or listened to online ...click here).
We also share our speakers with other organizations in the Tulsa community, as well as with schools and universities.


the center's international
partnerships and collaborations
We also have a history of global collaborations, such as our in the past in Brazil with the Associação Brasileira de Municípios and EduCidades, and in Honduras with the garífuna group, Organización de Desarrollo Étnico Comunitario (ODECO). For over 10 years we've been doing projects with Helsinki-España, a human rights organization in Spain. We also participated in education quality initiatives with the University of the Punjab in Pakistan, as well as with Lahore's King Edward
Medical University.
Events organized and sponsored by the Center have often featured important figures who have grown in prominence following their visit to Oklahoma. One example is Henry McLeish, who has been a frequent visitor to the Center over the years. Mr. McLeish first came to Oklahoma when he was a member of the British Parliament, and later rose to serve as a member of the Cabinet under Prime Minister Tony Blair. When Scotland was allowed to reestablish the Scottish Parliament he was elected to that, and eventually rose to serve as First Minister of Scotland (head of government). Mr. McLeish is still a frequent visitor and guest of the Center. Another example is Juan Fernando López Aguilar who came to Oklahoma on a Center sponsored trip when he was a member of the Spanish parliament. A year or so later Mr. López Aguilar was named Justice Minister of Spain, and currently he serves as leader of his party's delegation from Spain in the European Parliament in Brussels.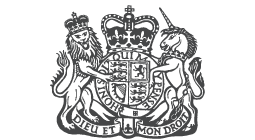 We serve as the home of the
Honorary British Consulate
in Oklahoma.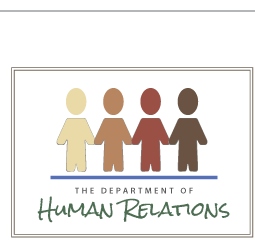 The Center is proud to be affiliated with OU's Departmet of Human Relations,
and we gratefully acknowledge
the support of the Department
and its Chair, Dr. Wesley Long.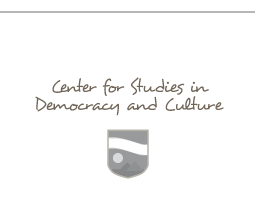 You are invited to join
our conversations.


Our activities offer a broad range of activities and opportunities to explore our own American cultures, as well as global cultures. We seek to expand our understanding of the issues confronting democratic societies, with special attention to the relationship between culture and the success of democratic institutions.
Most importantly, our goal is to engage in our own community, and internationally, in ways that will stimulate greater understanding of the issues facing contemporary society.
We do these things though events we sponsor
and through a wide variety of collaborations
in which we participate.



Here are are some interesting facts about the Center:

Our international connections
help build links
from Tulsa to the world.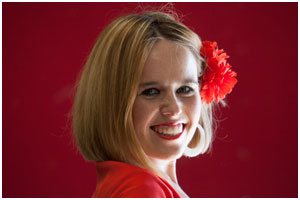 We have sponsored summer programs for students who traveled to Tulsa Spain, and we have organized Tulsa students going to Spain.

Our speakers attract
enthusiastic audiences.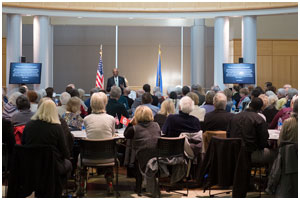 This photo shows a small part of the audience gathered to hear Tulsa's beloved author, Clifton Taulbert. There is never a charge to attend our programs, but an optional buffet lunch is available for purchase. You are also welcome to bring your own lunch.

Latin America is an area of special interest for the Center.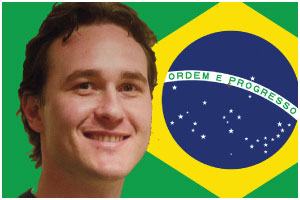 Vinicius Ribeiro Is a young Brazilian political leader from the southern state of Rio Grande do Sul. he has twice been the Center's guest in Tulsa.

All activities of the Center are especially focused on student participation.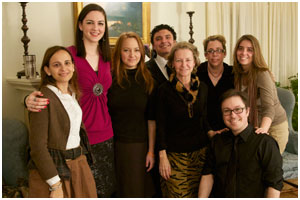 An example is this delegation from Spain meeting with leaders of the Human Relations Student Association in the home of the Center's Director.

Notable political and other community leaders are frequently seen at Center sponsored events.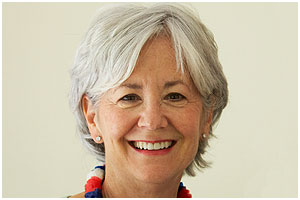 Former Tulsa Mayor Susan Savage is an example of Oklahoma luminaries we have been proud
to welcome to the OU-Tulsa campus.

The Center maintains active international partnerships.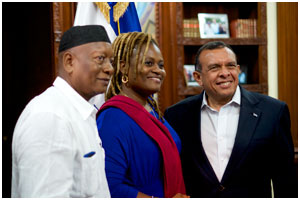 Celeo Alvarez Casildo, founder of the Organización de Desarrollo Étnico Comunitario, invited the Center Director to join him for a meeting with the President of Honduras. (this photo was taken by Prof. Randle)

Diplomats are frequent speakers
at Center events.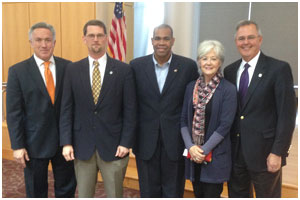 Mark Wells, currently Deputy Chief of Mission and the US Embassy in Lima Peru, is shown in this picture with OKC real estate executive John Kennedy,OU Vice-President Jabar Schumate, Tulsa's former Mayor Susan Savage, and Oklahoma Senate Pro Tem Brian Bingman.

The Center often welcomes distinguished academics
from other universities.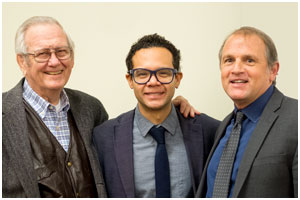 Pictured are former U.S. Amb. Edwin Corr, Dr. Fábio Silva from the OU Norman campus, and Dr. Mark Langevin, head of George Washington University's Brazil Initiative.

We have built a special relationship with Scotland.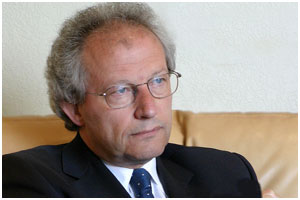 Former First Minister of Scotland, Henry McLeish has been a regular visitor to the Center since its creation.

Even journalism celebrities are attracted to hear
the Center's speakers.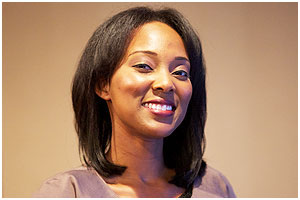 Jamie McGriff, a KOTV news anchor, is just one example of news personalities who have joined the
audience at our events.

We have also joined in the sponsorship of statewide conferences.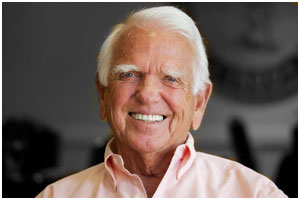 In partnership with the Oklahoma Historical Society, the center sponsored a series of conferences about Oklahoma governors and their impact on our state. Gov. George Nigh, pictured above, was one of the first governors featured in the conferences.

Our global links take us
to distant places.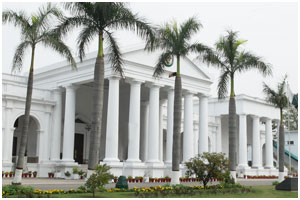 Pictured above is the National School of Public Policy in Lahore, Pakistan, where the Director of the Center has been invited to lecture on two occasions. Prof. Rodger Randle, Dir. of the Center, has also lectured in South America, Africa, Europe, and Asia.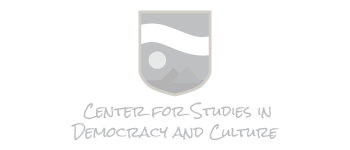 contact us
Prof. Rodger A. Randle
OU-Tulsa
4503 East 41st Stret
Tulsa, Oklahoma 74135
Telephone: 1-918-660-3495
E-mail: randle@ou.edu