The People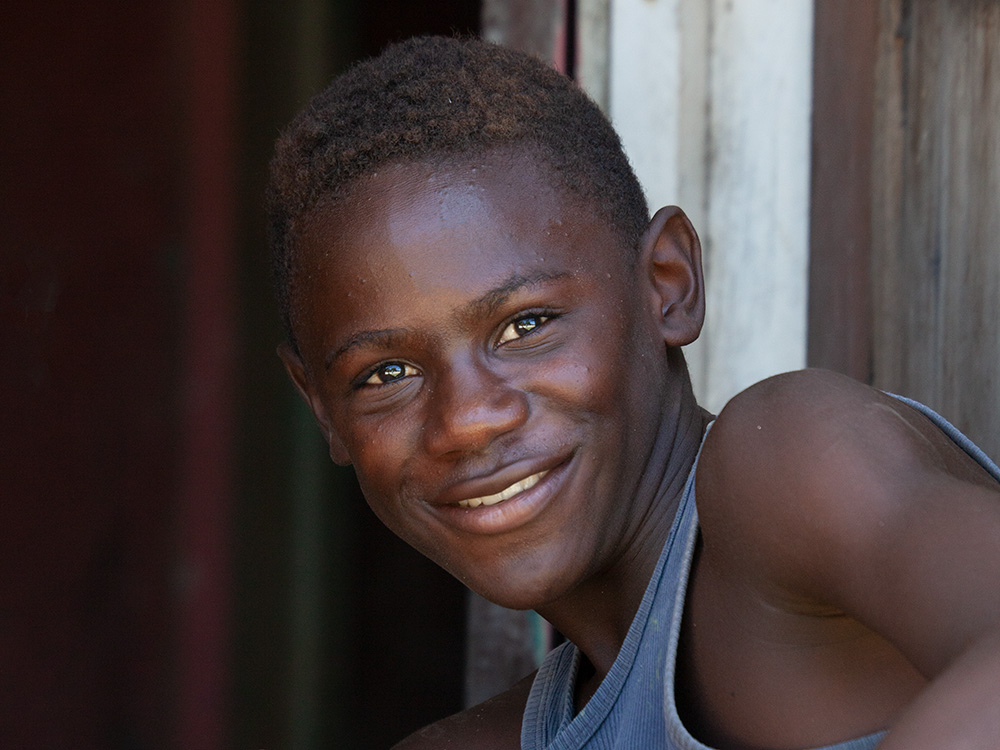 This young man has a welcoming smile, typical of the Garífuna people.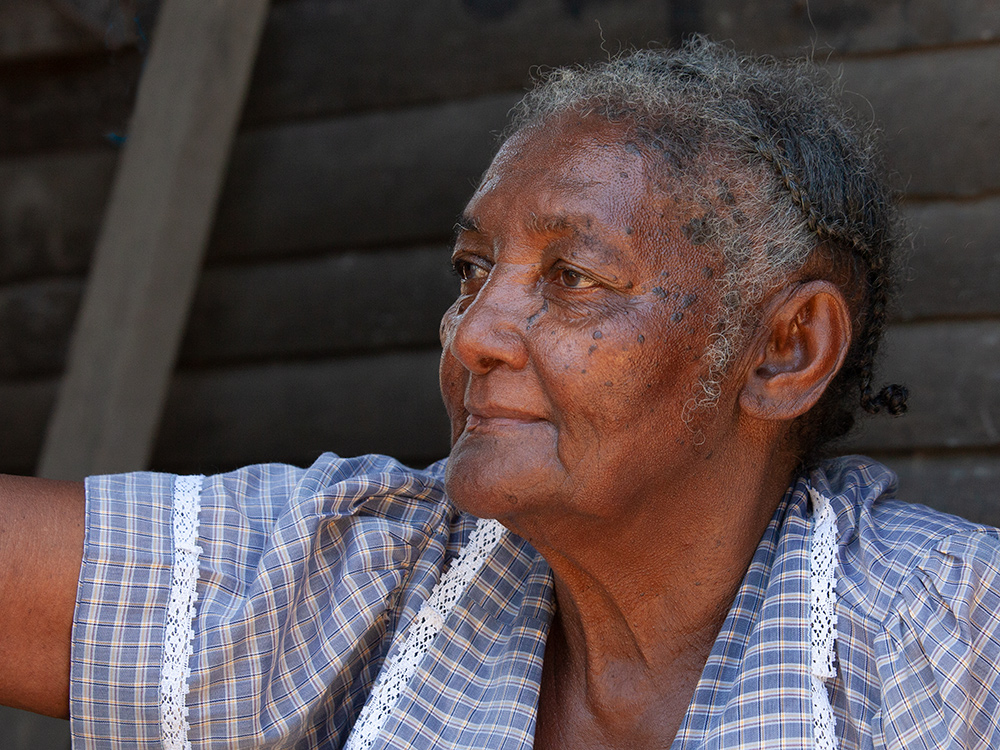 The face of this lady reflects the dignity with which the Garífuna people carry themselves.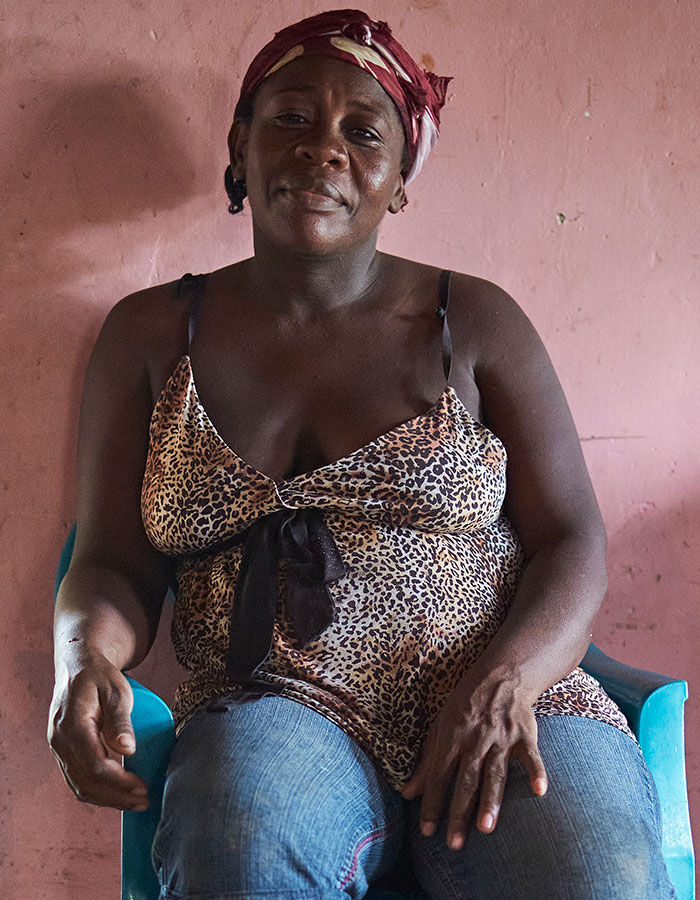 This woman also reflects the character of the people.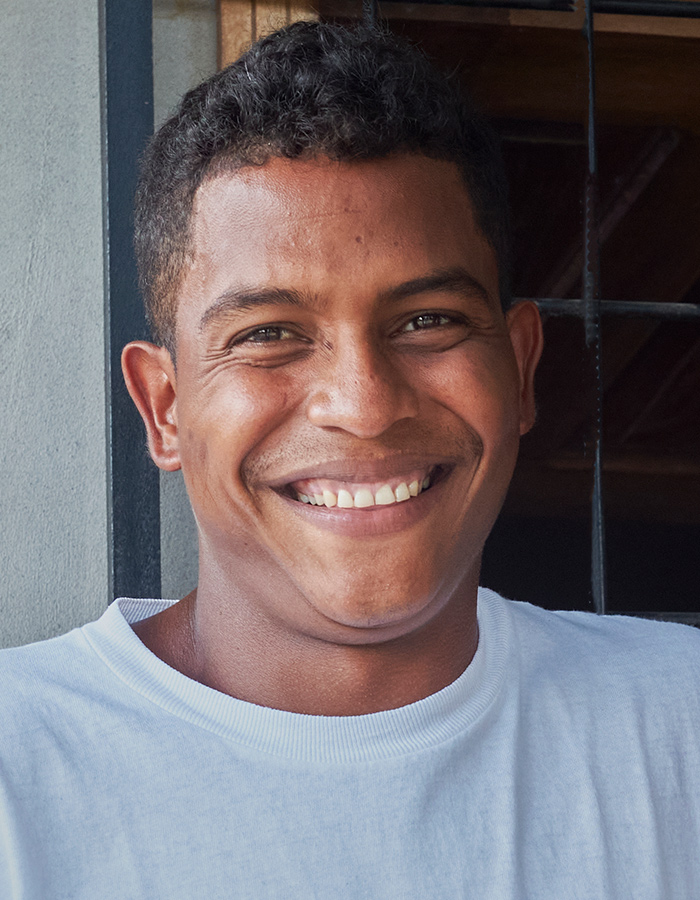 This young man's smile is so broad and sincere that it makes me smile just to look at the photograph.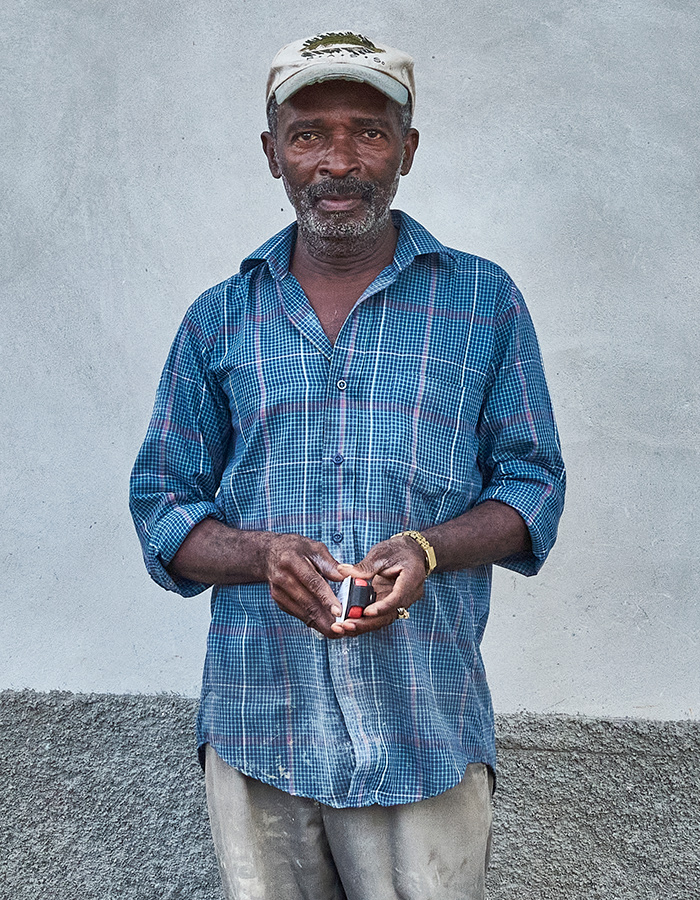 This picture was made at the end of a workday. His clothing reflects that it was a day of hard physical work. This contrast with the cleanliness and neatness that we see in the photos of others.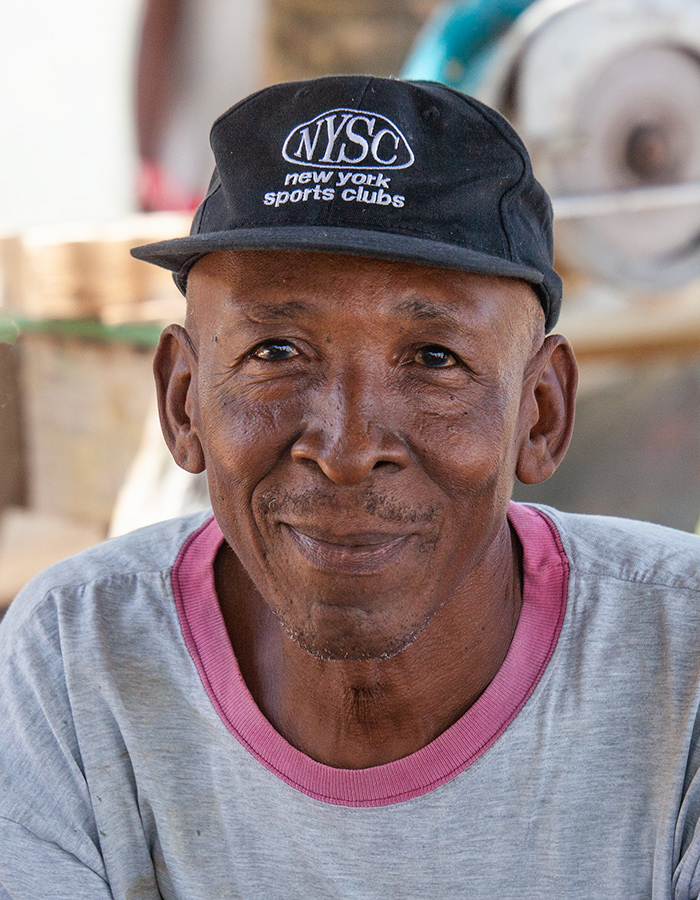 Here is another wonderful smile. His hat is a reminder of the cultural connections that the community has built with G emigrants in the United States.


Garífuna Life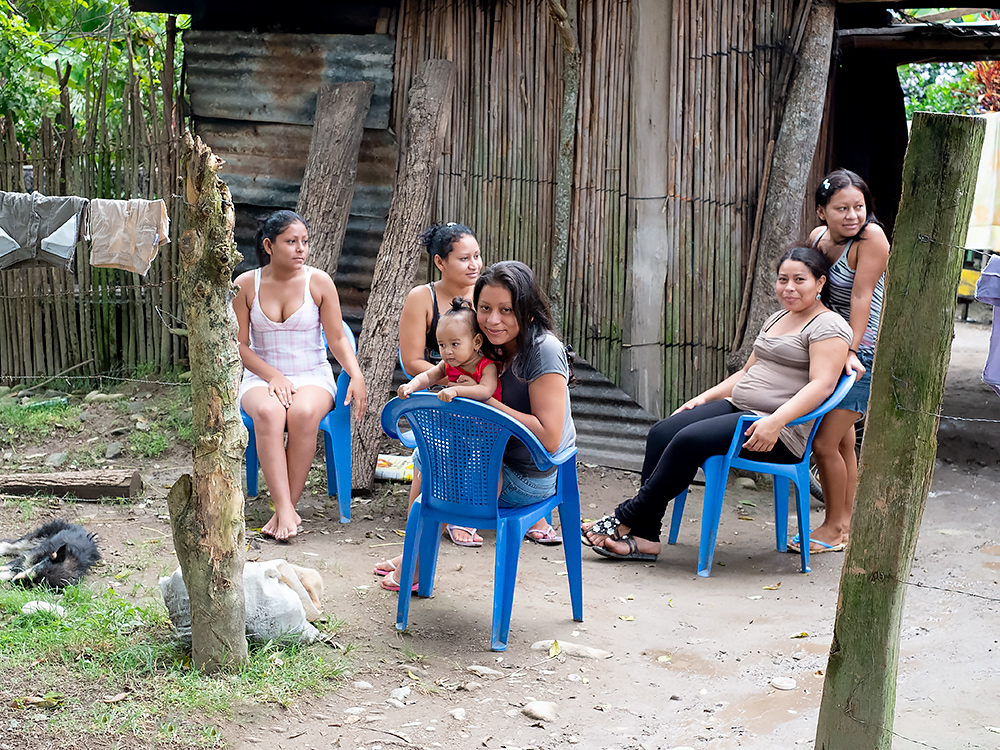 All the work is hard and living conditions are very basic for most of the people, nothing is more valuable than taking time to spend with friends and neighbors.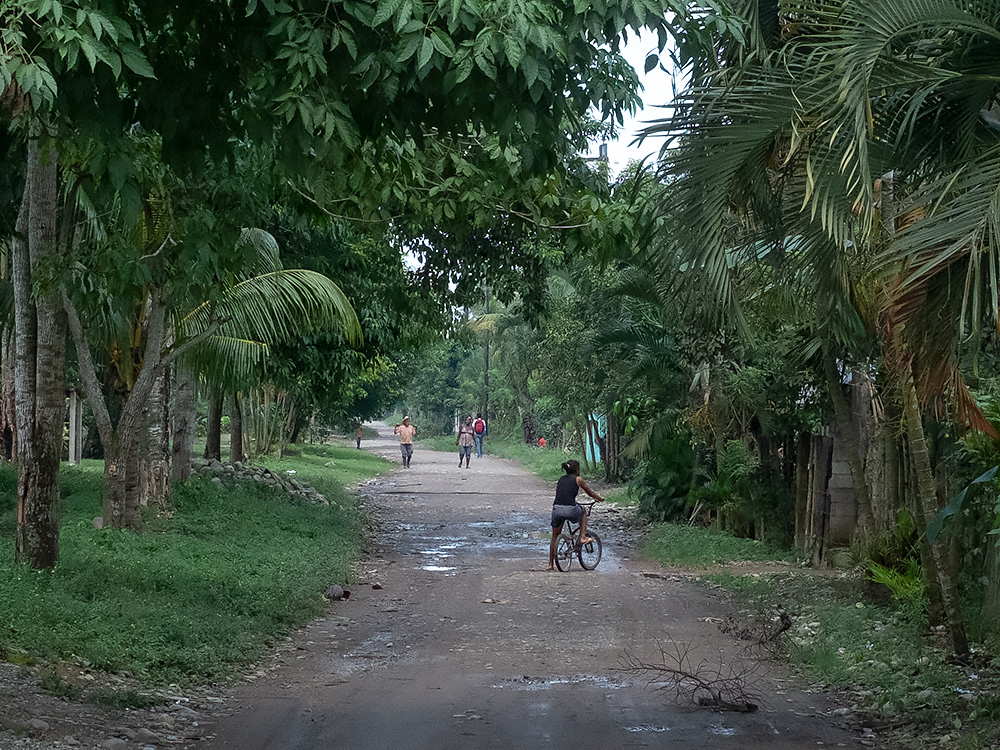 This is a street in one of the neighborhoods I've visited.
It looks like the kind of place where I where I would enjoy living.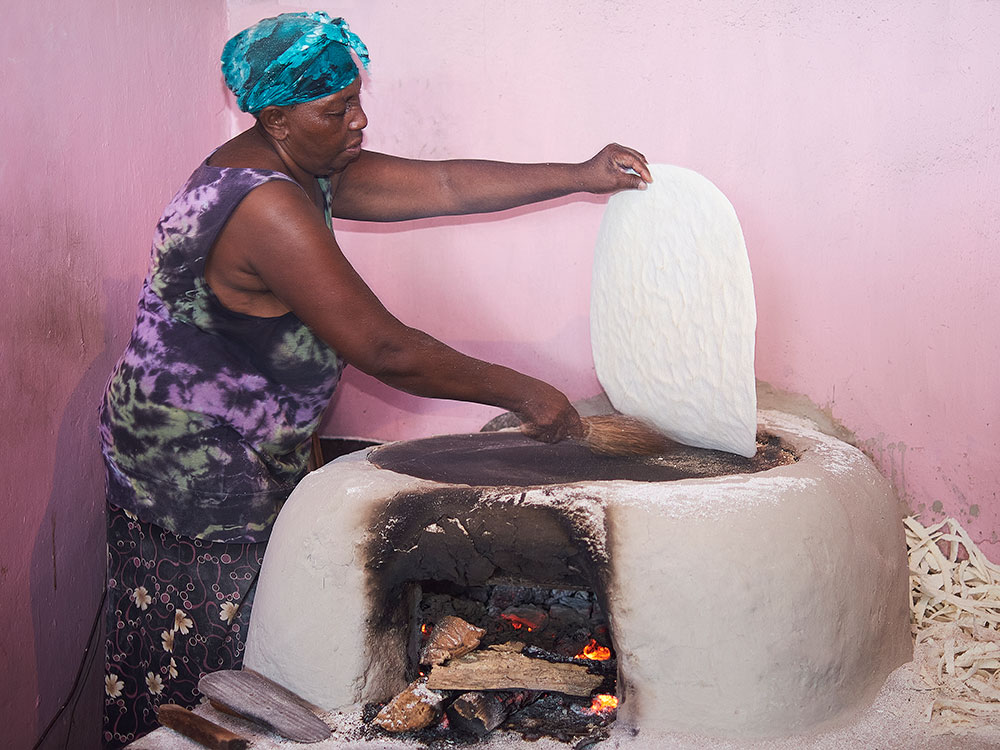 This woman is preparing a typical cassava bread commonly found throughout the Caribbean.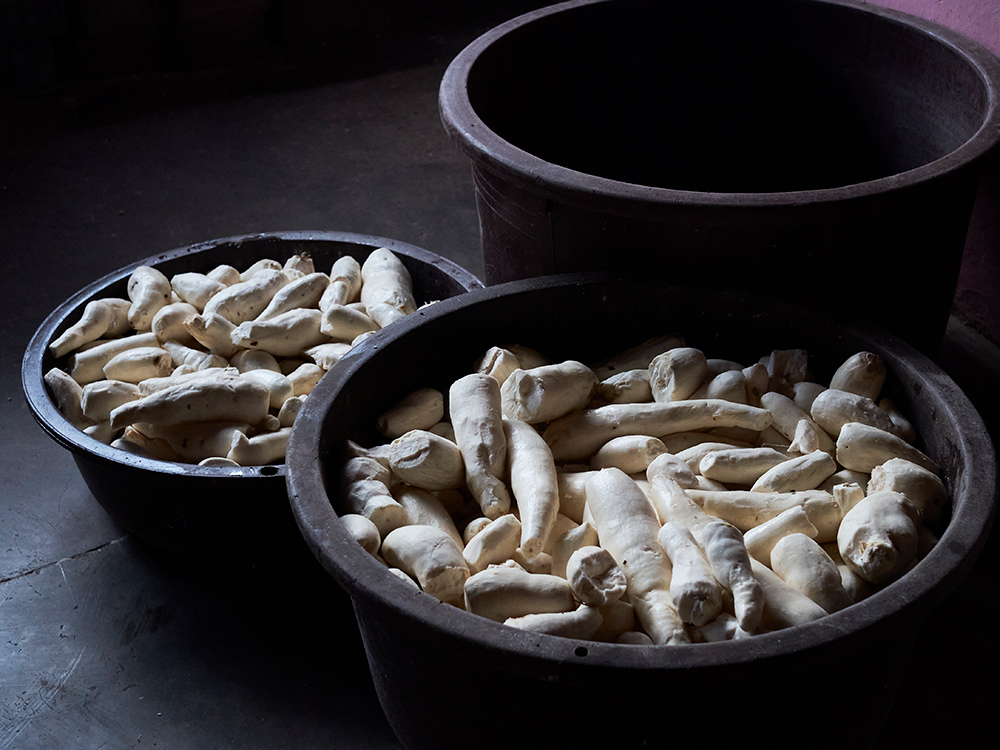 Here is a close-up photo of the raw cassava that goes into making the flatbread that we see in the photo above. It has been peeled and (I believe) cooked and is now ready for the next step in the preparation process.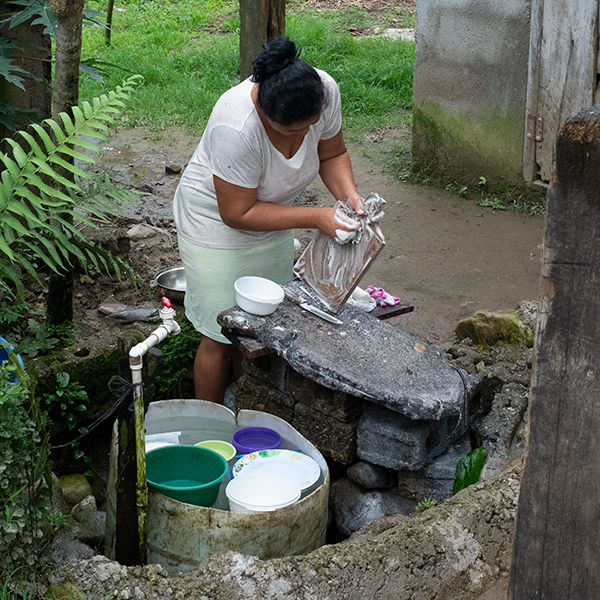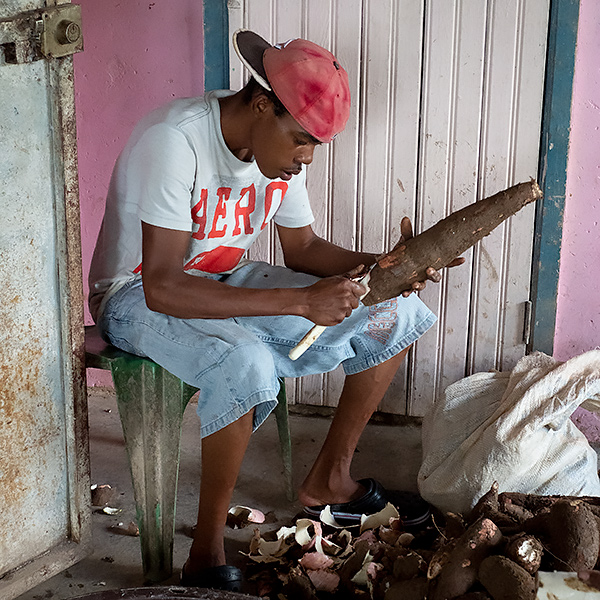 On the left, we see a woman washing her dishes, and on the right, we say, young man, cleaning cassava. roots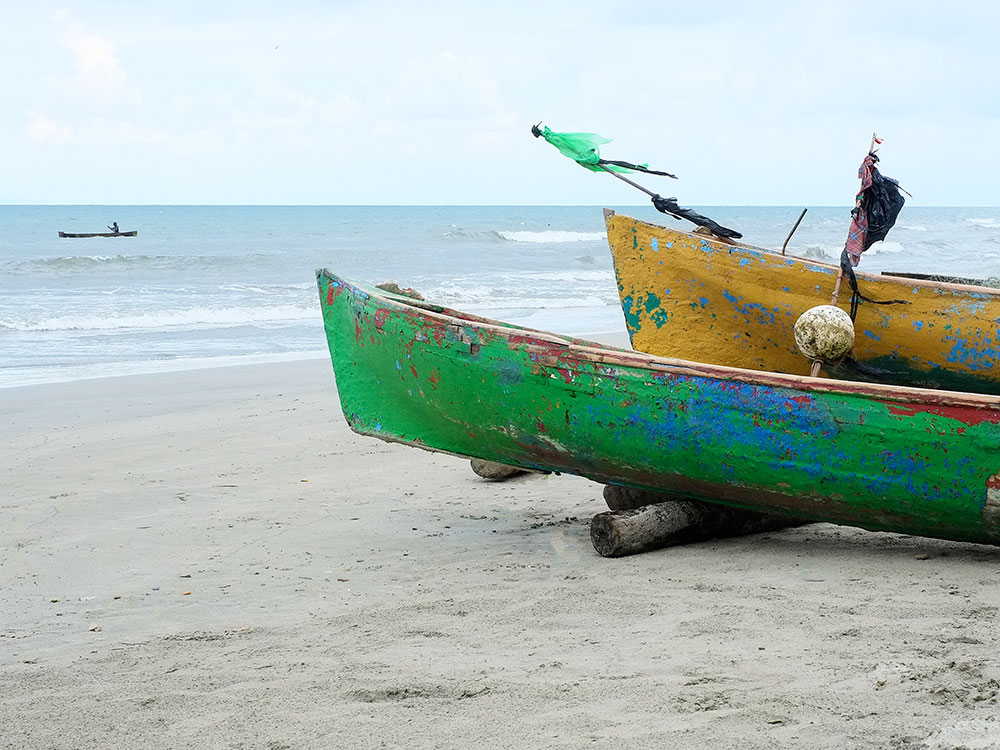 These are working boats, as their weathered appearance proves.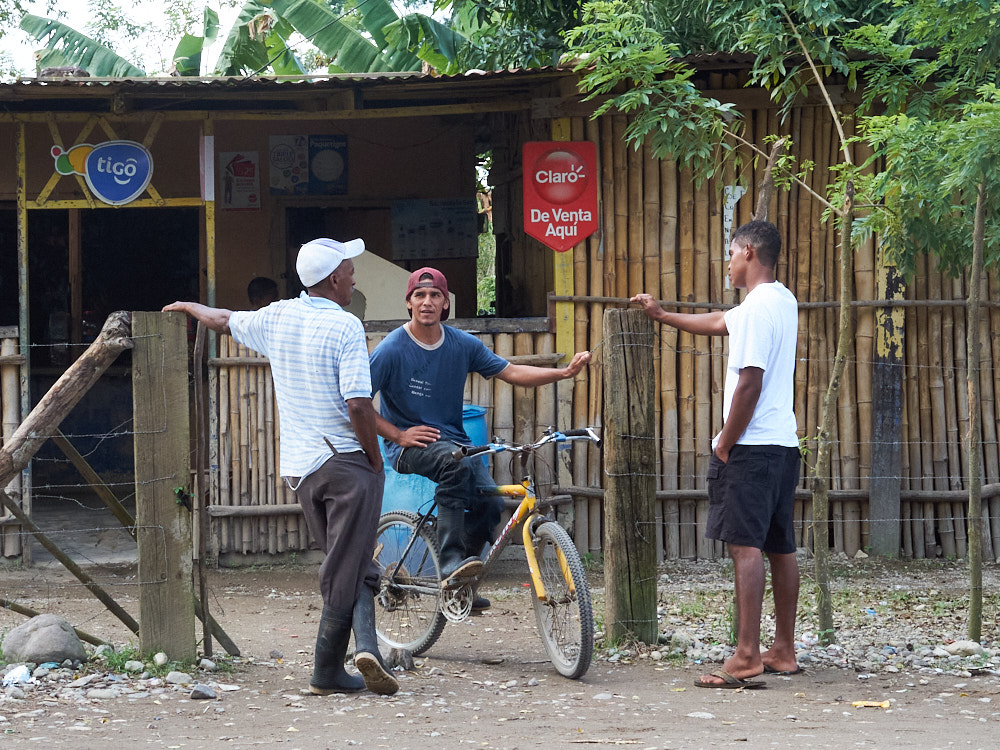 Men find time to relax and visit with each other, too, as we say, in this picture of a group visiting in front of a neighborhood shop. The two signs that we see on the shop front are advertising cellular services.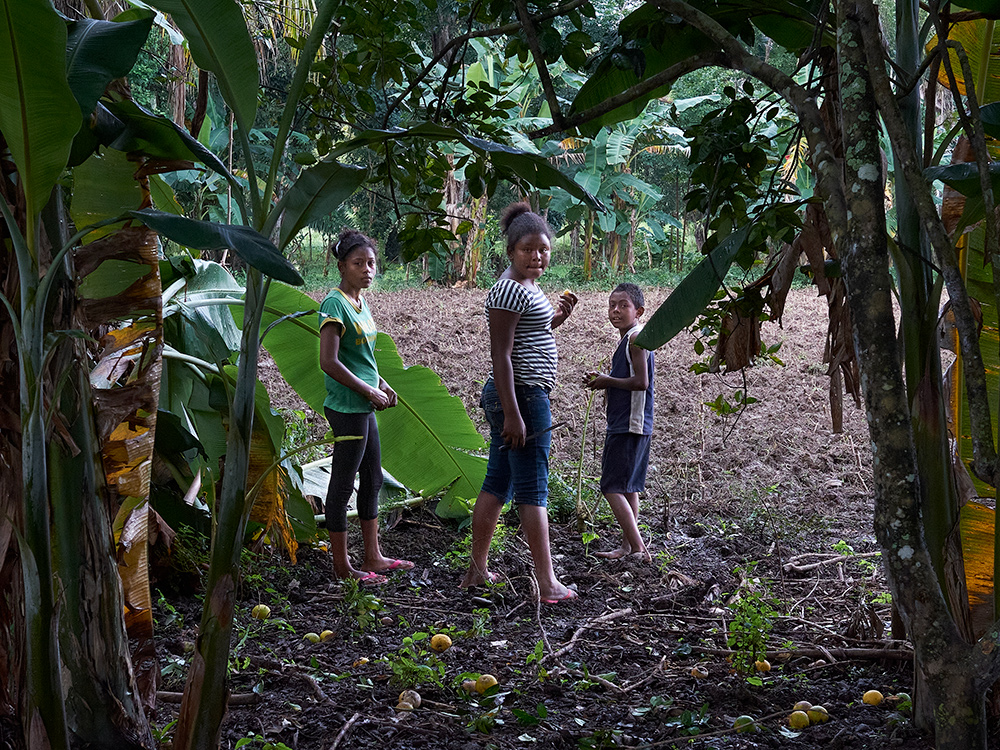 Fresh fruit that has fallen to the ground in this children's play area.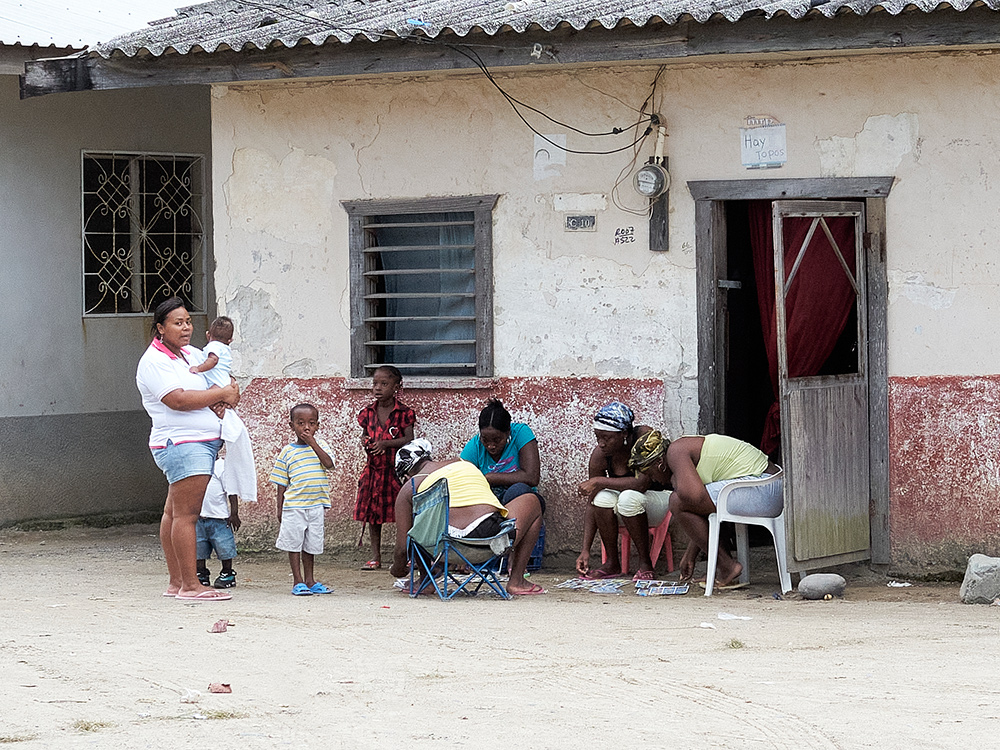 Here is another picture outside a house that shows people visiting as they work, though I can't quite identify what they are doing.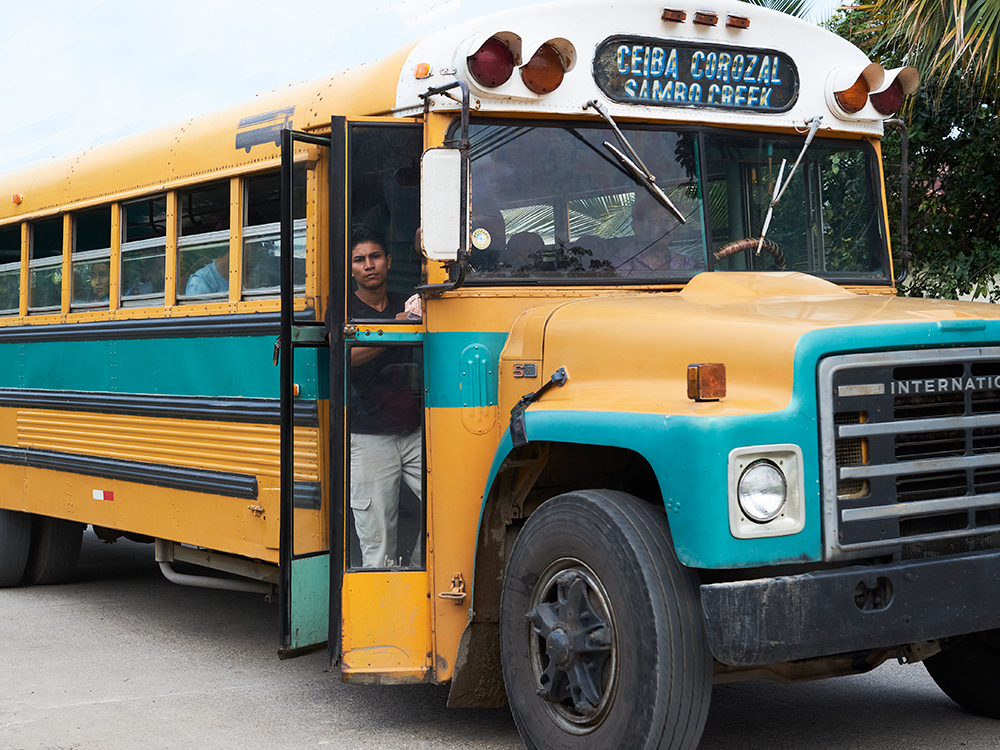 Secondhand school buses from the United States are used for intercity transport in South America in mini lower income areas. In this case, the destinations indicated on the front of the bus are all Honduran G communities.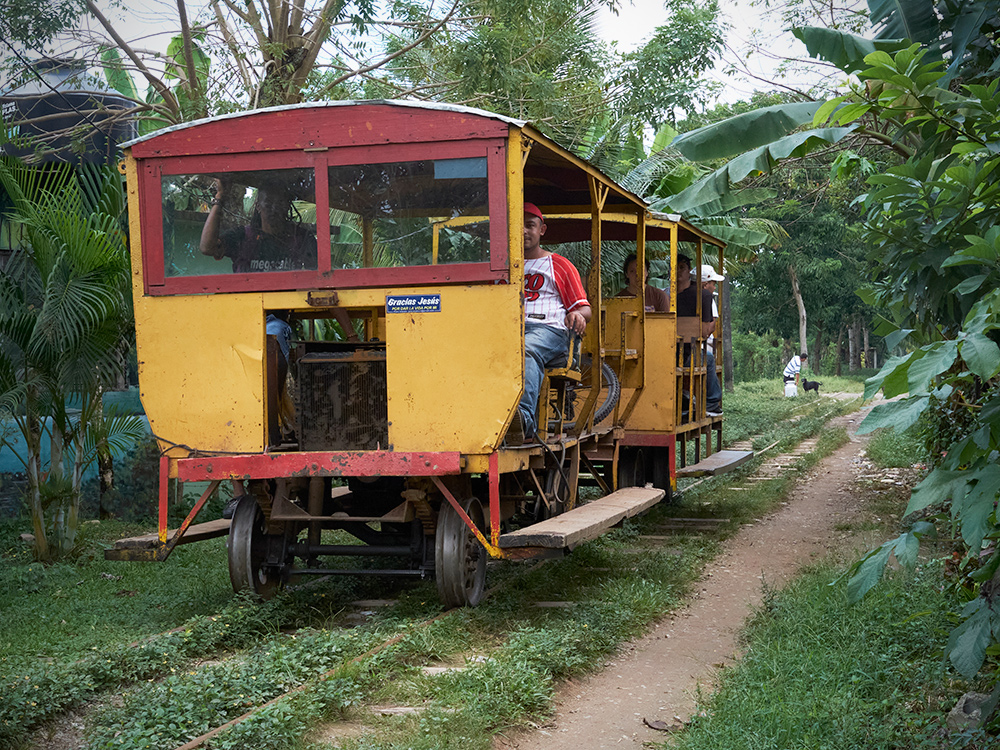 Here is a kind of homemade train that serves communities in the jungle areas near the coast. The railroad tracks would have been left over from banana fields that were probably owned by the United Fruit Company and abandoned. This shows initiative and ingenuity on the part of the people who took advantage of the opportunity that the railroad tracks provided them.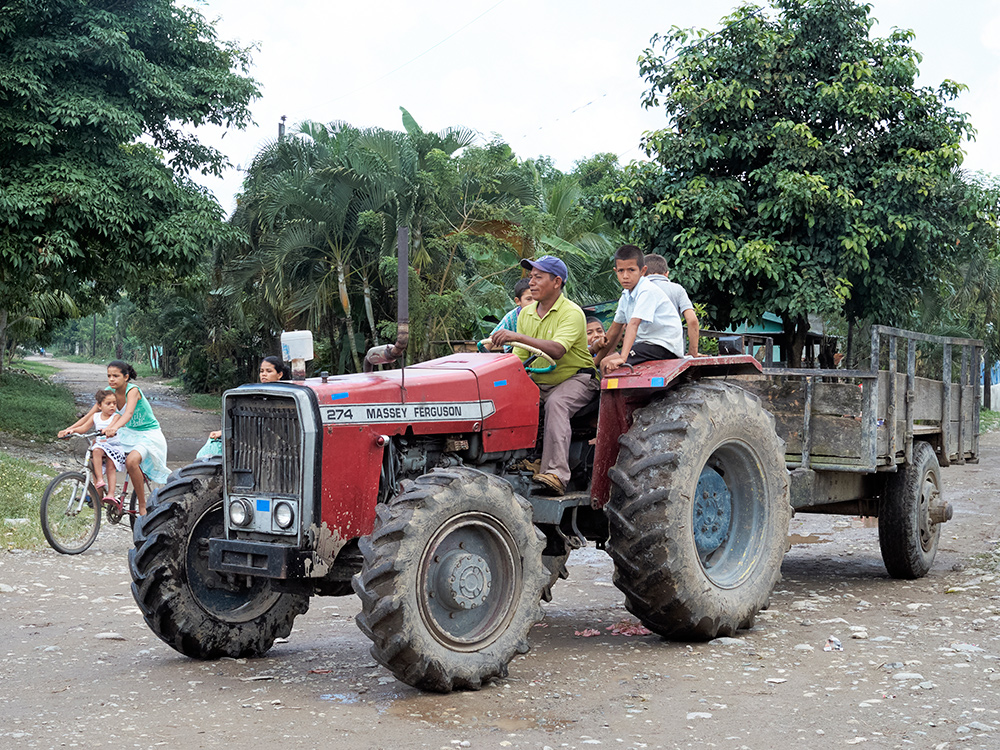 This big tractor is not typical of what people can afford. This is a prosperous farmer in deed. As he returns from the work at the end of his day, he has welcomed by kids of the neighborhood … some of them catch a ride on the back of the tractor.